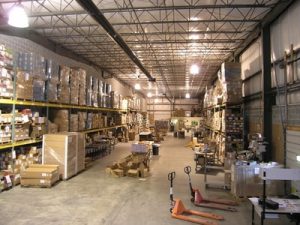 DESCCO Design & Construction has the capability and experience to handle all of your warehouse construction and Distribution-center construction needs.
Whether you need a distribution center, a large-scale public warehouse or a smaller private warehouse, DESCCO will provide you with a space that meets your needs both on time and on budget.
We understand the ins and outs of warehouse construction and the DESCCO team is equipped with the experience, skill sets, and latest technology to not only successfully guide you throughout the process but successfully manage the construction of your warehouse from beginning to end.
We ensure that every critical detail is checked again and again.
Managing Made Simple in Warehouse Construction
As a professional Design-Build firm, construction management and general contracting firm, we understand the importance of the detailed coordination of a complex operation especially when it involves your warehouse or distribution facility construction.
At DESCCO Design and Construction, we take pride in our team's abilities to keep open dialogs with our customers throughout the entire project. We never want there to be a surprise during the design or construction phase of your warehouse or distribution center project.
Got Custom Warehouse Construction Specifications? No Problem!
Give us your warehouse construction specifications and ideas and we'll give you a warehouse that will not only meet today's latest warehouse design trends, but also last for years to come.
Our number one priority is meeting every need of each of our customers.