At DESCCO Design and Construction, we are committed to our community and have been proud supporters of many great organizations and causes over the years. It's important for us to contribute to the betterment of the community that we all live and work in. Our team sets high standards on quality of service, customer satisfaction, and community service.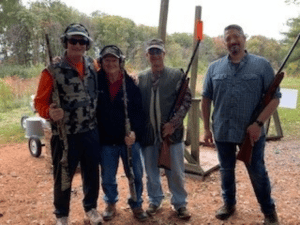 Another way we serve the community is through our annual clay shoot event. DESCCO's founder, Dwight Stoltzfus, was a strong believer that education was essential to keeping a high standard of quality and excellence in the building trades and we remain passionate about encouraging that belief as well.
We are passionate about supporting the trades and giving high school students the opportunity to pursue an education in the trade that interests them. All proceeds from our Clay Classic will go to the Dwight E. Stoltzfus Memorial Trade Scholarship, which supports Berks County students pursuing a trade at the Pennsylvania College of Technology.
Fleetwood Girls Soccer Team
Go team! DESCCO Design and Construction was a proud sponsor of the Fleetwood Girls Soccer Team and donated shirts for their players to wear on the field. The dedicated team put in the hard work to have a great season and we couldn't be more proud!
Charitable Giving Referral Program
Through our Charitable Giving Referral Program, we have been able to donate to many great organizations including Keystone Military Families, Family Promise of Berks County Inc, Olivet Boys & Girls Club, Friend, Inc., and One Wish Foundation.
Whenever someone refers an individual to work with us at DESCCO and they become a customer, we donate $100.00 to a charity of their choice from the list we provide.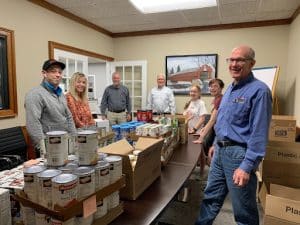 The holidays are a time for giving and our employees selflessly volunteered their time to pack up 32 boxes of meals to be delivered to Friend Inc., a local not-for-profit multi-service agency that serves those in need in Berks County.
Our work wouldn't be possible without the support and loyalty of our community members and we're honored to give back to them in anyway we can.