Your #1 Concrete Construction Contractor in Reading, Berks County, PA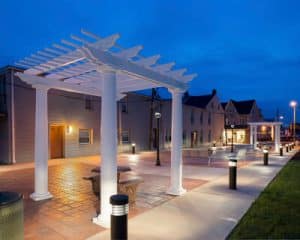 Looking for a commercial concrete contractor in Reading, Berks County, PA that can complete your concrete project on time and on budget?
Then DESCCO Design and Construction is the #1 commercial concrete contractors to choose from.
We Bring Commercial Concrete Expertise to You
When working with commercial concrete application, DESCCO Design & Construction brings expertise, experience and quality to its commercial and industrial concrete projects.
We offer clients in Eastern, PA the best value on concrete services.
Our broad scope of experience in concrete construction includes highway and public works, as well as commercial and industrial concrete work.
Want to get the best value and expertise for all your commercial and industrial concrete project?…
then contacting DESCCO is your next step.
Experienced Commercial Concrete Contractors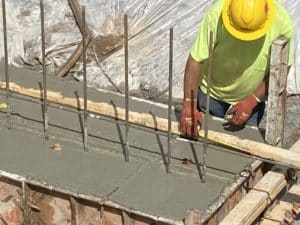 We have highly qualified concrete contractors and experienced staff of professional engineers and estimators that can handle any of your concrete construction project from beginning to end.
At DESCCO, we partner with each client from concept to completion, which enables us to design and implement plans that meet or exceed our client's goals.
We are committed to exceeding your expectations, getting the job done in a timely manner and within your budget, and creating a professional atmosphere.
DESCCO's Concrete Construction Capabilities
When it is time for placement and finishing…
you can count on our highly experienced crews who are trained in all aspects of jobsite safety.
If you need expertise on any aspect of concrete, DESCCO Design and Construction can deliver.
Before you start your next construction project…
Contact DESCCO for more information about our industrial and commercial concrete services.