Dental Office
Construction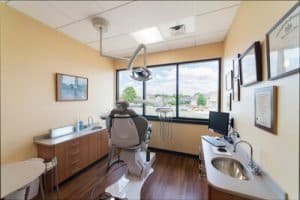 When planning a dental office construction project, the process may seem overwhelming at first, but partnering with the right company can make a huge difference. Our finished dental office design work will really make you show off that wide smile!
As a dental office contractor in Reading, Berks County, PA with years of experience in the dental office construction field, our quality work at DESCCO stands out among the rest.
DESCCO Design & Construction can handle all your dental office renovation needs while working with your budget and timeframe. We handle the entire process from start to finish as you watch your dream dental office design come to life.
Worry-Free Dental Office Construction Services
DESCCO's team offers worry-free dental office construction services to our local dental and medical communities throughout Eastern, Pennsylvania. As your partner throughout the project, we listen to your needs and, together, help you create a dental office design plan that will allow your team to work more efficiently and your patients to feel comfortable. We work on construction with your budget and timeframe in mind and handle everything from permit applications to the final reveal to ensure the process goes smoothly and to allow you to use your time for other aspects of your business.
We pay close attention to every detail when it comes to the office renovation of your existing practice or when constructing your new dental office. We have the knowledge, the skillset and the dedicated team of dental office design contractors with over 25 years of building, renovating, and refurbishing clinics.
Get Experienced Dental Office Contractors
Our contractors are trained in every aspect of dental office construction to build innovative, cutting-edge dental practices. As a design build contractor serving the Eastern PA area, DESCCO provides innovative solutions and competitive pricing. Schedule a consultation with us today to see what a design and construction project can do for your practice. Patients choose your clinic as their dentist because they know their dental health is in good hands with you just as you can feel assured that your clinic will be in good hands when you partner with us for your project.
Whether you are looking for new dental office construction companies or want to add new office additions, renovations, or interior and exterior finishes for your practice, DESCCO can get the job done.
Whether you are looking for new construction, an addition, renovations, or interior and exterior finishes for your dental practice, DESCCO can get the job done.
Designing a Welcoming Environment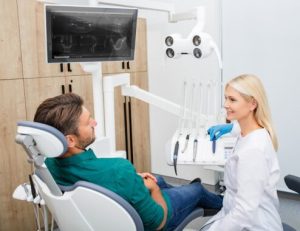 To many, going to the dentist for a tooth procedure, or even just for a routine visit, is not an experience they look forward to. However, upgrading your dental office to include a welcoming waiting room, comfortable exam rooms, and advanced technology and equipment can help make patients enjoy their time at your dental office more.
Do you have to turn away patients because your clinic is at capacity? Are you out of storage for all of your dental supplies? Is the aesthetic of the building outdated and worn from years of use? It's time to give your space a new look. Whether you have a vision for the exact design of the clinic or you need to talk through ideas with the experts, at DESCCO, we're up for any job!
Not only will your patients benefit from a dental office renovation, but your staff will as well.
At DESCCO, we'll work with an existing space to renovate it to better suit your needs, add an addition to a building when you've outgrown the space, and provide a fit-out solution. But if you're just entering the dental field or want to start from scratch with a new-build, we're qualified to tackle any dental office construction project, no matter how big or small.
Anyone who's ever embarked on a new build project with dental office construction companies knows there are many decisions to make during the process and it can be difficult to determine which solutions would work best for your practice. Our team at DESCCO has the experience of working with dental clinics to help you make the best decisions for your staff, patients, and office. We have a dedicated team of contractors that are always happy to answer any questions, walk you through the process , and help you feel confident in the choices you make.
Client Inclusion in Dental Office Design Build Process
At DESCCO, we include our clients throughout the entire design build process, communicating with you and your team throughout every step. It is our promise that we construct a quality project for you and we pride ourselves on our commitment to a sound, functional dental office that best suits your needs.
When you need expert dental office construction and renovations, look no further than DESCCO Design and Construction.
Thank you for contacting DESCCO Design and Construction, Inc. Please fill out the contact form below and a member of our team will be in touch with you as soon as possible to talk in further detail about your project.