Commercial &
Retail Fit-Outs
by DESCCO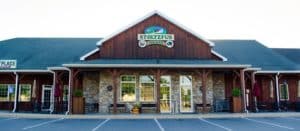 At DESCCO, we specialize in retail and commercial fit-outs, all new retail and commercial buildings construction, renovations and contracting services throughout Reading, Berks County, PA.
Are you looking for an office fit out contractor in Reading, Berks County, PA with years of experience in retail, commercial office fit outs, and commercial office renovation?
DESCCO Design and Construction has the know how and expertise to create an efficient workspace and work with you in developing a solution that will meet your retail, commercial and office fit out needs and complete your project on time, and on budget.
'Fit Out' is a word, or a term describing a development process of making the interior space of an office, retail and commercial office suitable for occupation by an office fit out company.
Sometimes, the final fit-out is completed by the person occupying the space to further improve the esthetic of the space in a later time.
DESCCO Design & Construction has been performing quality construction services for more than 40 years and can provide all your retail store fit out and commercial fit-outs construction needs.
Whether you are constructing a new building or renovating, performing a tenant fit out or retail interior fit out, DESCCO has the knowledge, capability, and talented fit-out staff to accommodate you in every way from the beginning through completion of your retail and commercial office fit out project.
We Offer Retail Fit Out for Every Industry in Reading, Berks County
DESCCO Design & Construction offers a wide variety of retail fit-outs for every industry and type of location. If the interior of your building does not meet the needs of your business, we can help.
Our team will assist you in the design and construction of your interior space in Reading, Berks County to maximize its use. Retail store construction and fitouts are our specialty.
Whether you have a retail store, a medical space, a car dealership or even a bank building, DESCCO has the experience, knowledge and capacity to handle your retail fit out or commercial fit out project.
DESCCO's Knowledge & Experience of Commercial Office Fit Outs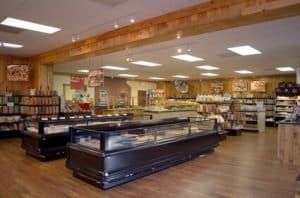 Whether your project entails full or partial construction or demolition, installation of cubicles, commercial office fit outs, new drywall, partitions, installation of lighting fixtures, flooring, carpeting, or ceilings, DESCCO Design & Construction has experience handling whatever your fit out needs may be.
Our expert team works with you from the beginning to the completion of your project to be certain that it is on time and on budget and is designed to best suits the needs of your business.
Our team understands that business can not stop during the fit-out process and we take great measures to insure business continues to run smoothly on every commercial fit out we construct. We communicate with you on all aspects that surround your retail fit out project so that your business will not suffer in the process.
Retail Store & Commercial Fit-Outs Services
For all your retail and commercial construction service needs, DESCCO Design & Construction is the expert you can trust. At DESCCO we can successfully execute any retail or commercial fit out project from planning and design through implementation of the project. We offer Design Build services to give you a single point of contact to handle the entire project and will offer guidance each step of the way.
Are you ready to start working on your retail fit-outs Today?