Church Design
And Construction
Church Design and Construction and Lancaster, PA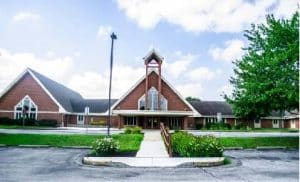 At DESCCO Church Design & Construction, we know that finding church builders in Lancaster, PA and surrounding counties with skilled and experienced designers is not an easy task. We can manage your church construction or remodeling project from beginning to end, on time and on budget.
Making Church Design and Construction company of Lancaster, PA your partner in the design and construction of your church, the process will be as seamless as possible.
DESCCO CHURCHES is a design build company in Lancaster, PA specializing in church remodeling, additions and new construction of churches and other religious facilities.
When you are looking for experience, expertise and most importantly an advisor you can trust, DESCCO Church Design & Construction is the company for you. We will walk the road with you from feasibility studies, to plan development, to construction and to the ribbon cutting!
Knowing that your time and budgets are tight, it is easy to see how challenging a church construction project can become. These are all things that DESCCO has the knowledge and experience to manage for you.
Whether you need a renovation to your church existing space or are looking for design and construction of a new building, DESCCO Church Design & Construction of Lancaster, PA has both the resources and skills to take your church design and construction project from concept to completion.
Put a trusted church builder in your corner, call DESCCO CHURCHES for your next church design and construction project.
Church Designer & Construction Team with Years of Experience
Every detail from feasibility studies, construction schedules, building costs, unexpected 'surprises', and many design options can present challenges that may overwhelm a building committee and Board of Directors.
Experience in church construction and remodeling takes years to develop and perfect, so the sooner we are involved in your church facility project, the better we can help, advise and guide you along the way.
Church Builders in Lancaster, PA You Can Count On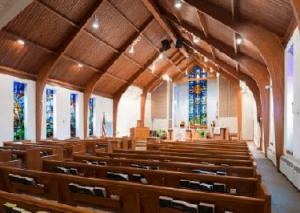 DESCCO is a church design build and construction firm, equipped to handle your entire church construction project from beginning to end. Along with our in-house designers, we will partner with select architects, engineers and construction professionals to create a Design-Build team that matches the unique demands of you project.
We take pride in our team's ingenuity in solving problems and the ability to create a space that perfectly meets your needs.
The design build method gives us the flexibility to find the best construction solutions to make your church addition, renovation or new construction project successful.
Although there are many contractors in Lancaster, PA and surrounding counties you could choose from, as a specialist in Church Design and Construction, DESCCO Church Design & Construction is the #1 choice.