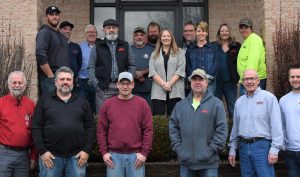 At DESCCO Design And Construction, we prioritize quality service and strong relationships between employees and clients above everything else. Our dedication is more than just an informal guarantee – it's our mission to hire the best team members and support them with professional growth in order to provide the greatest customer satisfaction.[/caption]
We hire highly-motivated people with exceptional teamwork capabilities. Our team members remain devoted to customer satisfaction through their unmatched service and quality work, whatever the role. As an employee, you can expect a supportive company culture, unparalleled benefits, and opportunities for advancement.
At DESCCO, we strive to encourage and foster a professional environment that embraces communication, diversity, respect, and recognition. With our on-job training and supportive career paths, you can flourish and raise the bar with exceptional effort and know-how that brings projects to the next collaborative level. We have been in business for over 45 years and over 50% of our workforce has been here over 5 years and 25% have tenures of over 20 years. We're proud to provide a passionate, energetic, and supportive culture where employees prefer to stay and grow.
As an employee, what's in it for you? Some of the MANY benefits of working with us include: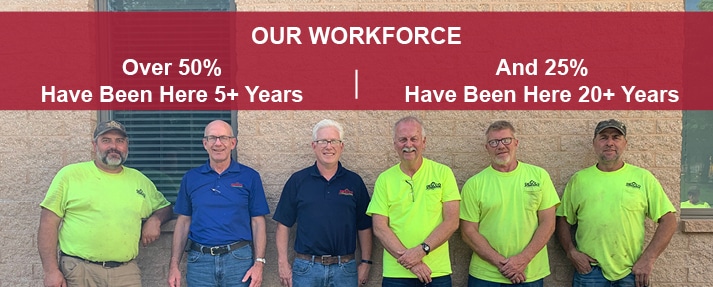 DESCCO Design And Construction is one of the best places to work in the Berks County area. We'll continue to help you build a career here while learning on the job, or you can join us to continue and advance in your career with a great team. We are a diverse firm known for our reliable ability to deliver best-in-class construction services from our headquarters in Fleetwood, PA. We will offer you a competitive salary, good benefits, a great work environment, and an unmatched opportunity for growth and advancement. We are big enough to tackle unique and challenging projects, yet small enough to take care of our customers and employees alike.
Fill out the form below and upload your resume. We'll send you an email with the next steps to download our employment application in PDF format and fax or email it to the DESCCO office at accounting@descco.com.
Don't hesitate to contact us with any questions about how to start your career today!