At DESCCO Design & Construction, we have the expertise to support all of your industrial and warehouse construction needs. Whether you require building a new distribution center, renovating any size of public or private warehouse, or more, DESCCO's team will help you discover the project details that work perfectly for your time and budget.
Located in Berks County, PA, DESCCO is your premiere industrial construction contractor. We support your construction needs far more than your average general contractor; we're dedicated to delivering our clients the best results, and we achieve that goal with our attention to detail and time management.
Our Tailored Industrial Construction Services
At DESCCO, we know that every customer has distinct needs for their warehouse, factory, power plant, or other specialized industrial space. This is why we offer a personalized experience working with our teams to design and build the perfect facility for you. We can help you by strategically selecting a location that is optimal for your space, securing the necessary permits, developing a plan of action, and executing a high quality space to serve your business needs.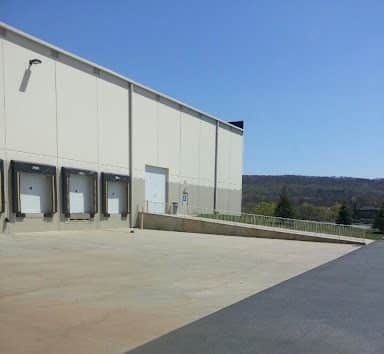 With decades of experience on every part of industrial construction, we understand the ins and outs of the process. Our team is equipped with the advanced skills and the latest construction technology required to provide you unmatched guidance and capability. To ensure a job well done, we ensure that every critical industrial construction detail is checked again and again.
From designing to building to applying the final touches, DESCCO Design & Construction will guide your industrial construction project through every step of the process. With their experience to tackle any job, our skilled craftsmen will ensure the finished product is a high-quality manifestation of your vision.
DESCCO supports manufacturers and heavy industry companies located throughout the Berks County area and Eastern Pennsylvania with superior value measured in terms of safety, quality, and cost. We offer everything from project design, management, and tradecraft services. We also support you with mechanical, electrical, structural, and equipment installation expertise.
Our Custom Industrial Construction Capability
Industrial sites can need custom work in any industry. Whether the work is for a commercial office structure, retail environment, storage facility, or more, our versatile company process is what delivers such high-quality results. With practiced industrial construction expertise, our team members will help you secure the best materials and design ideas for any given manufacturing facility project.
We are proud to have served Eastern Pennsylvania for over 45 years. Our reputation for professionalism and top-grade industrial construction services continues to be earned for every project. To ensure that our industrial construction work is up to your standards, the final phase of every project will involve us asking you to evaluate the finished results to ensure that we've met the established goals and that you're fully satisfied.
At DESCCO, we take pride in our team's abilities to keep open dialogs with our customers throughout the entire construction project. Just give us your industrial construction project's specifications and ideas, and we'll work with you to build a custom facility that will not only meet today's latest design trends, but also last for years to come. To get started, contact DESCCO today!
When you start looking for a local industrial construction company, it can feel overwhelming to even wonder what accomplishing your project's needs would look like. But DESCCO can simplify the whole process without losing quality results. Reach out and contact DESCCO Design and Construction today to discuss your industrial project.