Design-Build
Construction
Services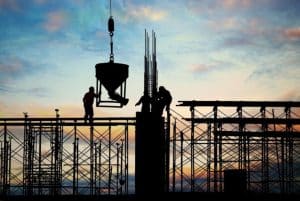 DESCCO Design and Construction has been providing exceptional contracting services to the Eastern Pennsylvania area for over 45 years. Our design-build delivery method brings both design and construction functions together as one. This collaborative method is effective and efficient thanks to the continuity of working with one expert team, and allows us to help you create a polished, professional end result that will save you money, effort, and time. If you are planning a project near Berks County, Carbon County, Dauphin County, Lebanon County, or our other service areas, here is everything you need to know about our design-build construction process.
What is Design-Build Construction?
The best way to describe design-build construction is that it's essentially one-stop-shopping. Instead of having multiple points of contact for multiple steps in the construction process, you'll work with one single entity, a design-build company like DESCCO, that has the responsibility for each step, including pre-construction steps like estimation and surveying, schematics, engineering, subcontracting, construction, and post-construction steps. Other parties that are needed, such as subcontractors, equipment vendors, or material suppliers, are also handled by us. In Lehigh County, Montgomery County, Schuylkill County, and York County, DESCCO is one of the leading contractors offering design-build services.
How is it Different from Design-Bid-Build Contruction?
The main difference between design-build construction and design-bid-build construction is in the number of contracts. The major benefit of design-build is that it streamlines the process by including both design and construction under one contract. The design-bid-build process requires separate contracts with architects and engineers. Cutting down on the amount of separate contracts helps to ensure a smooth process.
What are the Benefits of Design-Build Construction?
With a design-build construction process, you only work with one team throughout the entirety of your project. This provides you with the continuity of being able to work with just us from start to finish, so you know that we understand your project as well as you do. Design-build teams also bring a huge amount of expertise to the table, and because we understand the entire process at every level, we can provide you more comprehensive and useful advice.
What are the Transparency Benefits?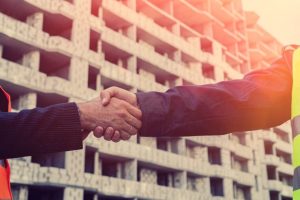 Design-build companies like DESCCO offer a lot more transparency about the process, costs, and profits than a traditional design-bid-build process, because as the single entity responsible for the entire project, a contractor must have complete accountability. It's far easier to stay on budget when you utilize a design-build process, because there is no chance for miscommunication between parties, doing away with the risk of surprise charges. You're also able to be presented with all of the best available options and make the most informed decisions when you're working with one company that has all of the expertise needed to complete the project.
Will Design-Build Construction Save Me Money?
The best way to save both time and money on a construction project is to choose a design-build method. These projects are almost always less expensive compared to traditional design-bid-build methods of construction, in part because fewer conflicts between different parties results in less wasted resources, and also since design-build projects tend to be faster, it allows facilities to become operational in a shorter time frame, so that you can get back to work faster.
How Does Design-Build Construction Mitigate Risk?
With design-build construction comes consolidation of responsibility. Instead of having different parties responsible for multiple parts of the project, we take responsibility for every part of the project and in turn, assume the risks involved. This decreases the risks overall for you as a project owner.
Choose DESCCO for Your Next Design-Build Construction Project!
From Bucks and Chester County in Pennsylvania to Cecil and Hartford County in Maryland, DESCCO is the name in design-build construction that you can trust. The benefits of design-build make it a great delivery method for a wide variety of projects, with better communication overall and fewer problems to run into. If you are planning a construction project in Lancaster County, Monroe County, Northampton County, or our other service areas throughout Eastern Pennsylvania, contact DESCCO today to begin discussing how our design-build process can work for you.