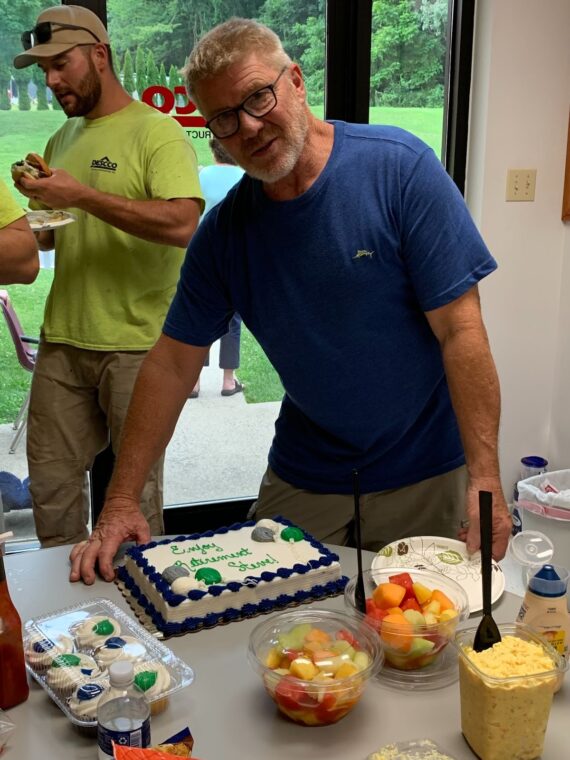 The strength of a building lies in its foundation. At DESCCO, our foundation is made up of loyal employees who carry out their tasks with pride. 
Not every business is lucky enough to find dedicated staff that are willing to commit to and uphold its values. Fortunately, here at DESCCO, we have been rewarded with nearly 4 decades of one employee's time and efforts.
After 39 wonderful years, DESCCO is wishing a happy retirement to carpentry foreman Steve Behm. Steve embodies the spirit of hard work that made him such a valuable member of our team. We are sad to see you go, but thankful for your years of service. 
Steve joined the team back in 1983. Along with a background in bricklaying and carpentry, Steve brought along his passion and dedication to the company. At the suggestion of some friends, Steve was convinced that DESCCO was a good fit for him. 
Steve was drawn to DESCCO because of our company culture and commitment to caring for our employees. He had a fantastic interview, and felt like this would be a great place to use his special skills. 
Steve worked several side jobs in construction before joining DESCCO. As the carpentry foreman, he was responsible for managing major projects and ensuring that every job was executed with unmatched design and expertise. His leadership and skills allowed him to perform his important job at the highest standards. 
There were so many highlights during Steve's long career with DESCCO. Some of those include working on staples in the region, such as the Tilden Municipal Building and The Jacobs House. While he enjoyed the benefits and stability that his career provided him with for decades, his favorite part of working at DESCCO was the amazing people he met and worked with over the years. 
For some people, a job is just a job. Every business isn't blessed with people who care about what they do. Steve is one of those special people. "We are proud of the work we do, and we try to make every job the best it can be," he says.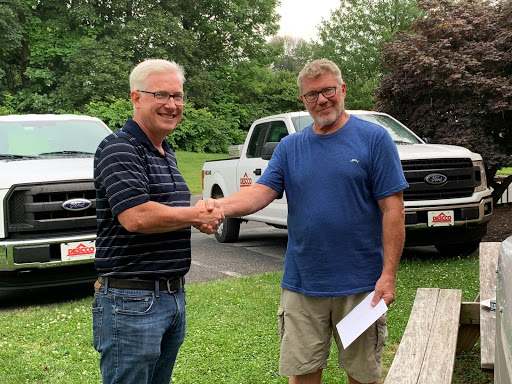 As for retirement, Steve is looking forward to his new free time. He has plans to indulge in his hobbies, including fishing and hunting. You may even catch him with some clubs on a local golf course. Ultimately, Steve is excited to do whatever he wants, whenever he wants with his well-earned time.
Of all of the things Steve has done and seen during his time at DESCCO, there's a lot that he will miss. He will most of all miss the people and projects that made his environment such a special place to work.
As for us, we will miss his incredible dedication. Steve was an integral part of so many important projects, and his absence will be felt deeply. However, we are so happy to see Steve move on to his next exciting journey. 
We are so thankful to have received your care and hard work for the past 39 years. Your contributions and commitment to excellence have shaped DESCCO into who and what we are today. Thank you for the time, effort, and heart you have put into all that you've done. This is not a goodbye; just a see you later!