At DESCCO Design & Construction, we strive to always deliver high-quality construction services and results to our clients. Our recent work with Emmorton Baptist Church is a testament to our commitment to excellence. We were awarded the contract in August 2022 and completed the construction in December 2022, just in time for the church's Christmas celebration. Our experienced team worked closely with the church to understand their needs and create a design that would provide a welcoming entrance for their churchgoers and better protect them from the elements. They also needed a covered, accessible entrance for the church's congregation.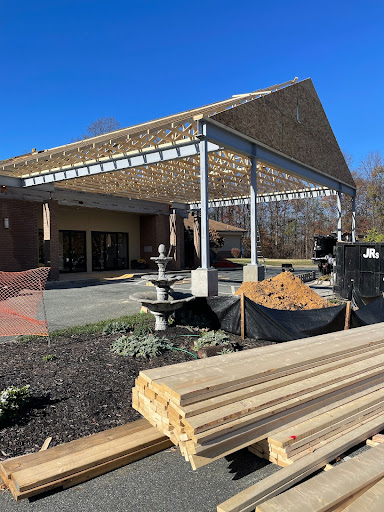 One of the biggest challenges we faced was matching the brick and insulated stucco system for the portico addition to the existing building, which was constructed back in 1988. We were determined to deliver a seamless finish, and through persistence we were successful. The entire addition was tented to keep the temporary heat constant so that finishes could be applied despite the cold temperatures. Despite the cold weather conditions, our team was able to complete the project on time, no doubt due to
our church construction expertise
. The church's Senior Pastor, D. Jason McNeese, was pleased with our work throughout the project and expressed their gratitude for our dedication to staying on schedule. Our pre-construction services included project estimating, scheduling and coordination, and providing project supervision. We also offered our complete construction services, including the actual building's construction, excavation for columns, masonry work, roofing, painting, structural steel modifications, EFIS, soffit, facia, and more. We are proud of our recent work with Emmorton Baptist Church and look forward to continuing to work with clients who share our passion for excellence in construction. At DESCCO, we believe in delivering a comprehensive and seamless construction experience for every project. We work closely with each client to understand their needs and deliver customized solutions that meet their unique expectations.
Contact us today
to learn more about our services and how we can help bring your vision to life.